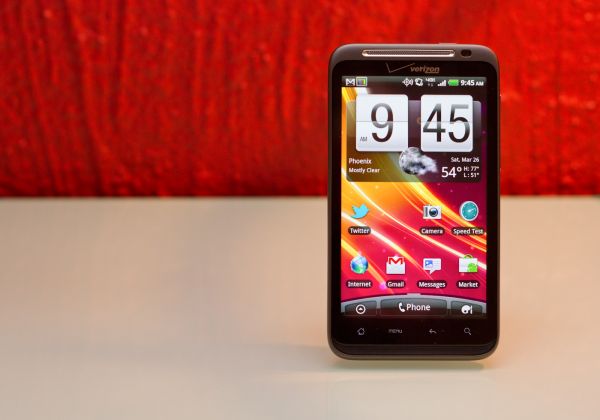 The first thing to say about the HTC Thunderbolt is that it's gigantic. It's big simply by virtue of having two transceivers inside, and four antennas. The fact that it's huge isn't a bad thing, rather it seems like a smartphone that unblinkingly stares back at legions of notably more superficial smartphones all battling over who is the thinnest (seriously, during CES and MWC several device categories changed thinness crowns in the span of just a few days). It's almost as if the HTC designers laughed at the trend and boldly designed something different.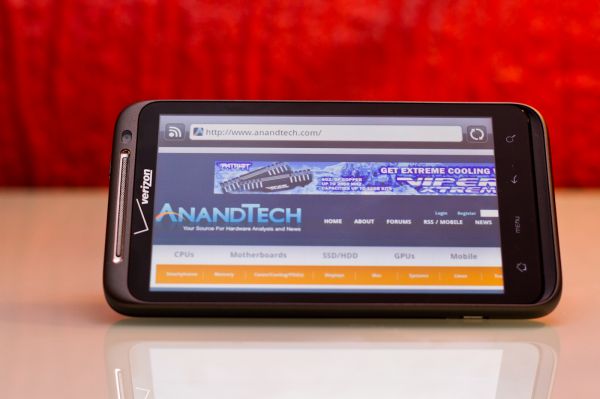 It's a phone packed with latest and greatest cellular connectivity that actually does a very good job at disguising the number of design challenges doing so poses. LTE is easily an order of magnitude faster than EVDO, and if you're as obsessed with cellular network throughput as I am, the added thickness and reduced battery life are absolutely worth it.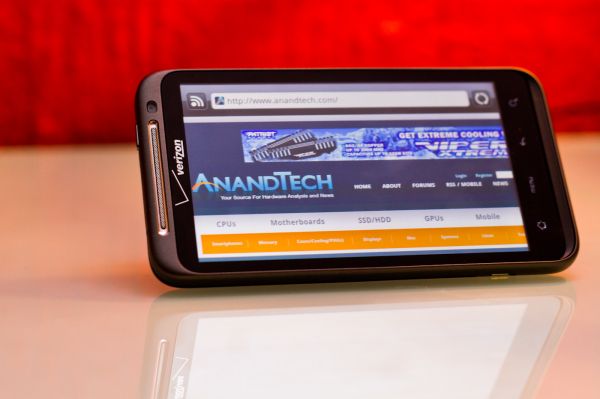 There's no getting around issues such as battery life and the fact that though the Thunderbolt is the current latest and greatest, it still lacks dual core and a qHD screen. Those two features are going to be must-have in the next set of refreshes from HTC, and as a result makes the Thunderbolt almost feel a bit delayed. Battery life can be doubled by using the double capacity official battery, but again at the expense of adding more mass and thickness to an already beefy handset.
The Thunderbolt's cellular architecture is impressive, and its status as the first smartphone on Verizon (or CDMA2000 to the best of my knowledge) that can offer simultaneous voice and data in both 3G and 4G network conditions is a huge plus even if you aren't in a 4G LTE market.
Source